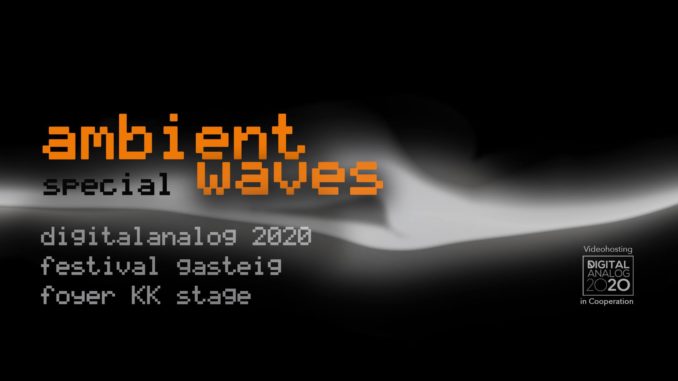 UPDATE:
Alle drei München-Konzerte vom 10-12.9.20 Ambient Waves Fest und 16./17..10,20 bei Digitalanalog von Moogulator sind zu finden zum "nachgucken" auf der https://www.ambient-waves-cosmic-music-festival.de Website. Das sind 2×30 und 1×20 Minuten. Du musst dort innerhalb der Videos suchen und dabei findest du auch andere tolle Acts.
___
DIGITALANALOG

16./17.10.2020 –DigitalAnalog mit Synthszene, Nerds und Musik – werde auch dort dabei sein und zwei Konzerte spielen von jeweils 30 Minuten – München, Gasteig mit Stream.
Es gibt von 19:00 bis 1:00 Streams, wo man sich zwischen mehreren "Zonen" entscheiden kann. Ich werde jeweils in der Mitte präsent sein mit jeweils 30 Minuten an beiden Tagen.
Die Modular-Mafia ( = also Elektronische Abteilung ) hat diese Zeitplanung: 21:40 Freitag und 20:40 Samstag bin ich dort "on air".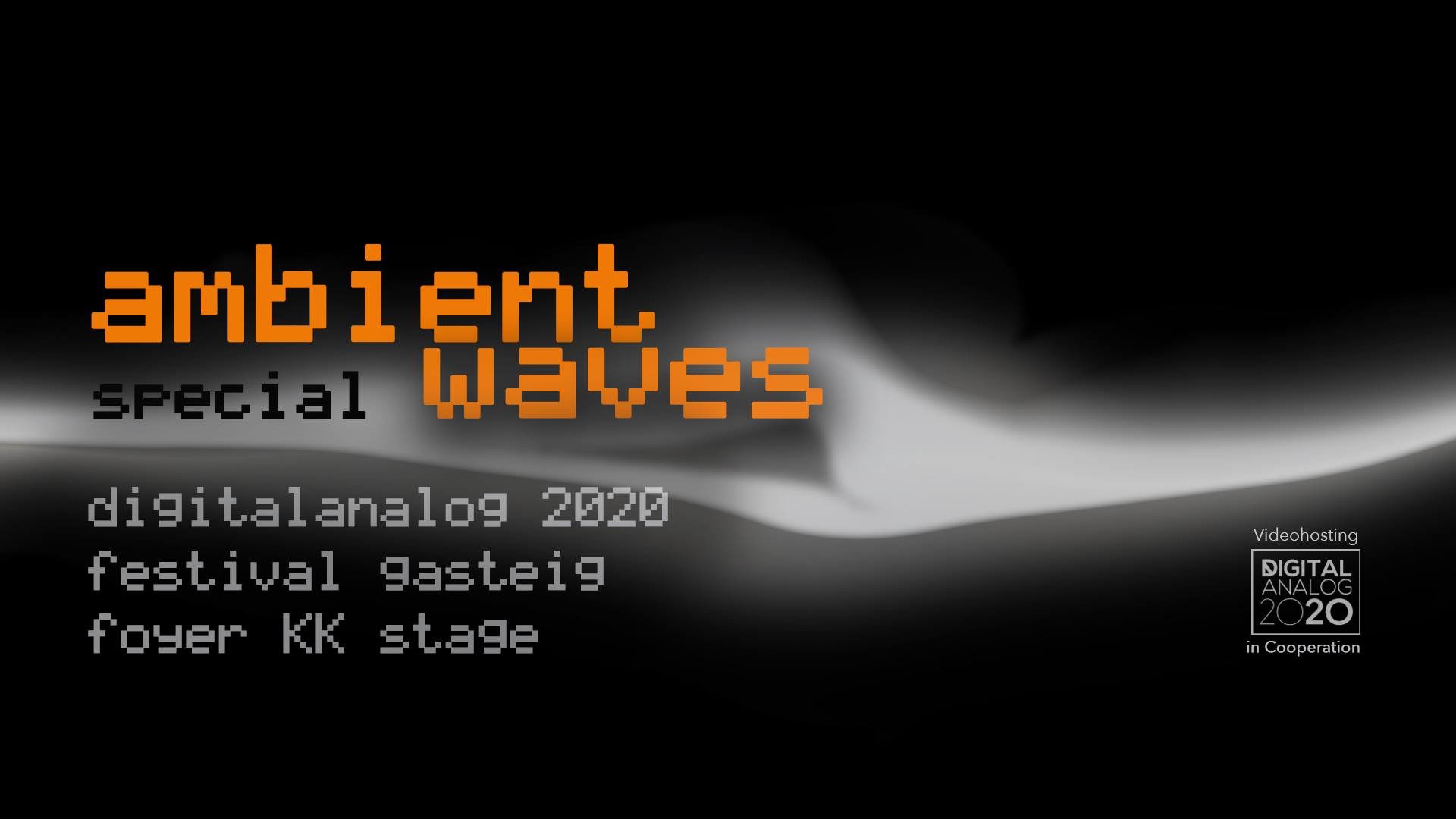 AMBIENT WAVES FESTIVAL

Und hier kannst du noch etwa ein Jahr Streams und Videos anschauen zum Ambient Waves Festival:
Donnerstag 10.-12.9.2020 The Art of Synthesis – Elektronische Musik in der Kirche – Es gibt einen Stream auf der Site ab FR.11.9.2020 inkl Moogulator und wird bis 2021 online bleiben (wenn alles gut geht). Viel Spaß dort!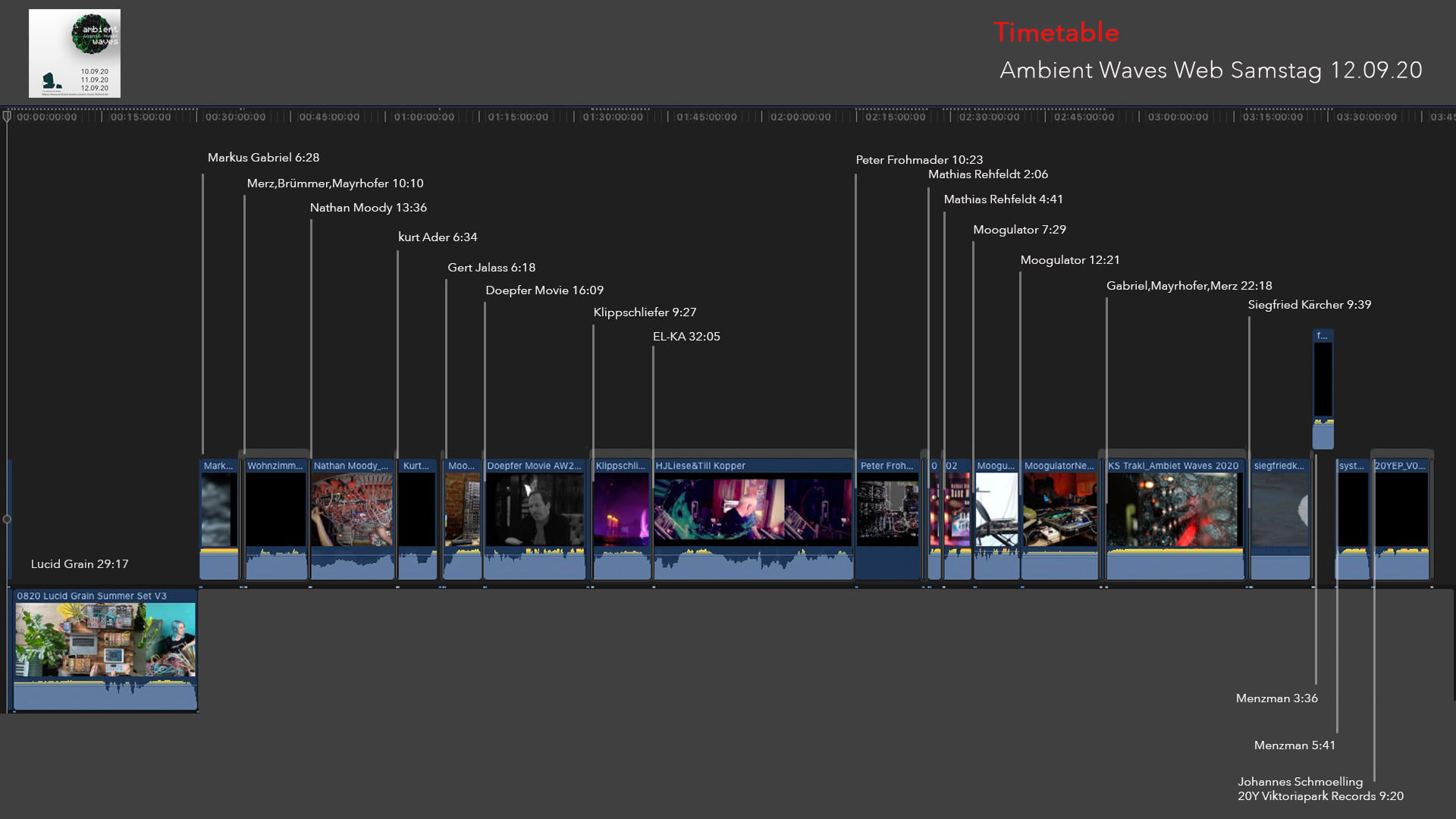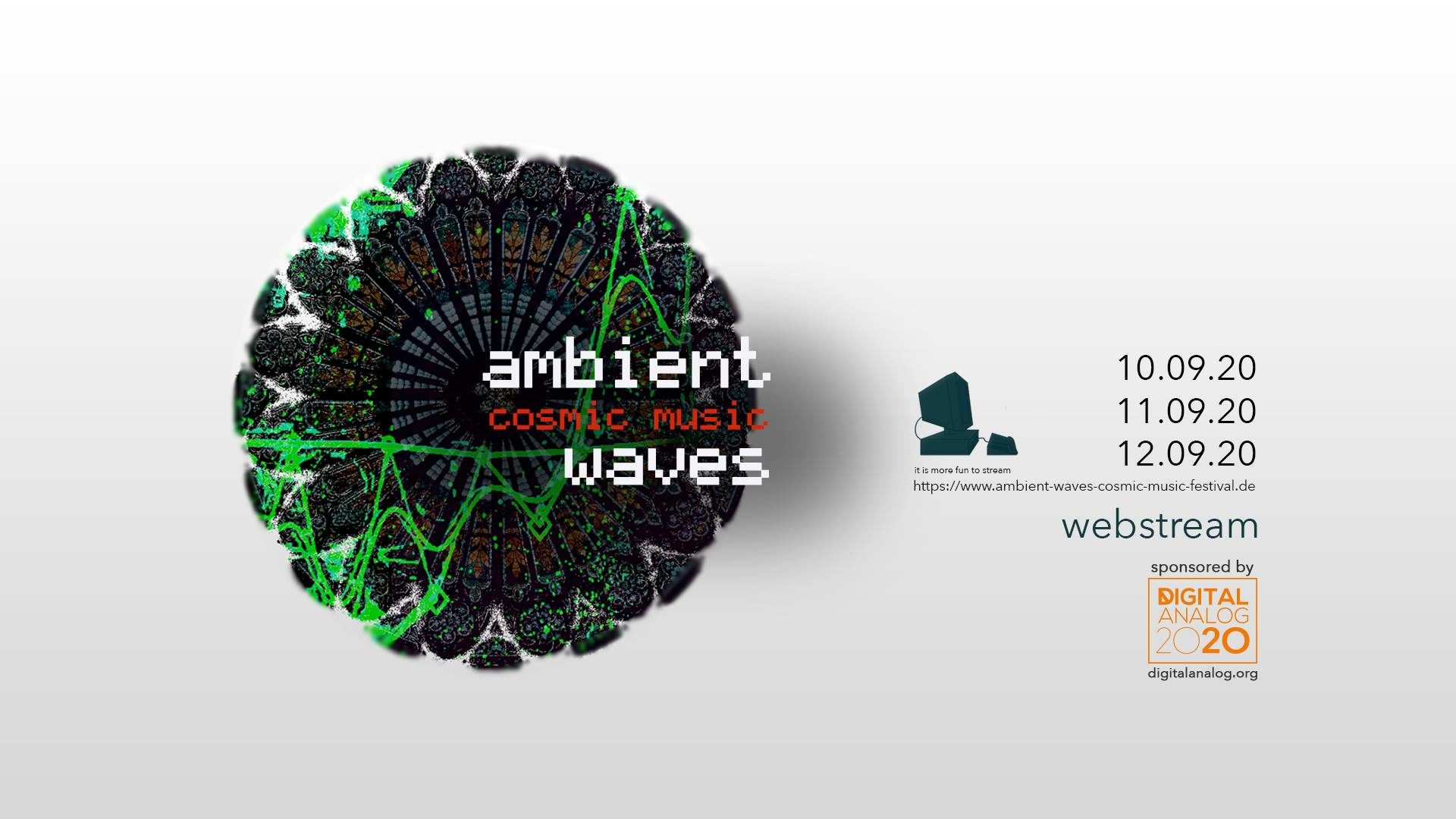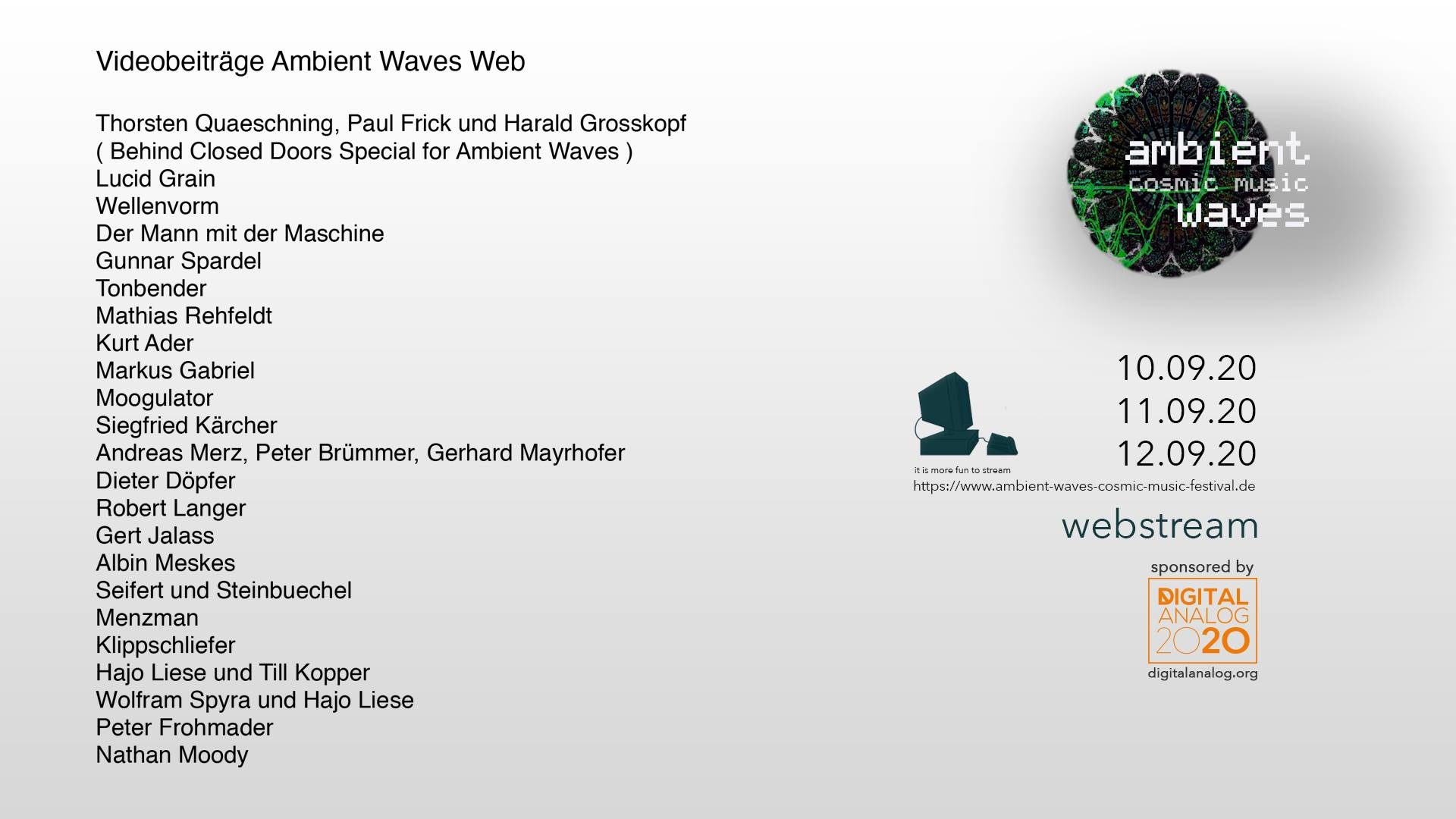 Hier sind die Videos: Unten kannst du sehen um wen es geht und kannst dich durchhören und sehen – viel Spaß –
Durch die Verlegung wegen Corona auf September wird sich das Lineup und Ablauf ändern. Dazu gibt es bald mehr). Es ist aber vermutlich weitgehend das gleiche Musiker-Set, da die meisten schon erneut zugesagt haben.

Die Zeiten und Termine werden noch aktualisiert. Auf der Page findest du das, sobald es entsprechend neu geplant werden konnte. Leider ist das sehr teuer für den Veranstalter – kommt also zahlreich, damit sich das lohnt und – ich bin sehr sehr selten so südlich – das wird also auch besonders sein!! ;)
____
Workshop "Synthesizer nicht nur für junge Menschen" (in Kooperation mit dem Zentrum Seniorenstudium an der Ludwig-Maximilians-Universität)18:00 Podiumsgespräch – Elektronische Musik in der Kirche
Zeitraum X – Konzerte mit Laura Aha, Gert Jalass, Dieter Doepfer, Thomas Rotsch, Moogulator, Siegfried Kärcher, Antimaterium, Christian Seidler
Electronic Music and Movie – Made with Pride since 196419:00 – 0:00 Konzertemit Robert Langer, Richard Aicher & Andreas Schätzl, Andreas Merz, Kurt & Dominik Ader, Wellenvorm (Uwe Rottluff), Thorsten Quaeschning (Tangerine Dream)
Old/New Generation – Munich Beats
19:00 – 0:00 Konzerte mit Schallmodul (Mathias Kettner), Matthias Rehfeldt, Loriia & Band, Stabile Saitenlage, Florian Anwander, Mario Schönhofer, Markus Gabriel, Andreas Merz und Gerhard Mayrhofer
Night for Future – in Kooperation mit dem WWF16:30 Workshop "synthies for students" 18:00 Gottesdienst mit elektronischer Musik 19:00 KonzertHarald Grosskopf 20:00 Konzert Lucid Grain ( (Martha Bahr & Anatol Locker) feat. vox nova (mit Christian Seidler)21:00 Floating Gunnar Spardel 22:00 Chillout DJ und N.N.

Artists: Dieter Döpfer, Gert Jalass, Robert Langer, Christian Seidler, Moogulator, Siegfried Kärcher, Thomas Rotsch, Kurt Ader ( KApro/ SAW ) und Dominik Ader, Thorsten Quaeschning ( Tangerine Dream ), Uwe Rottluff ( Wellenvorm ), Seifert & Steinbüchl, Andreas Merz, Richard Aicher, Weltklang, Mathias Kettner, Matthias Rehfeldt, Loriia, Anatol Locker & Martha Bahr ( Lucid Grain ), Jacob Burzin ( Technostrings ), Mario Schönhofer & Tobi Weber ( Ströme ), Gunnar Spardel und Gäste ……
Termin merken – – Ambient Waves in der Nazarethkirche Barbarossastr. 3, 81677 München – – Zeitpläne ASAP.

ACHTUNG NEUER TERMIN WEGEN CORONA IST SEPTEMBER – die ALTEN SACHEN LASSE ICH NUR HIER, ALS ERINNERUNG..