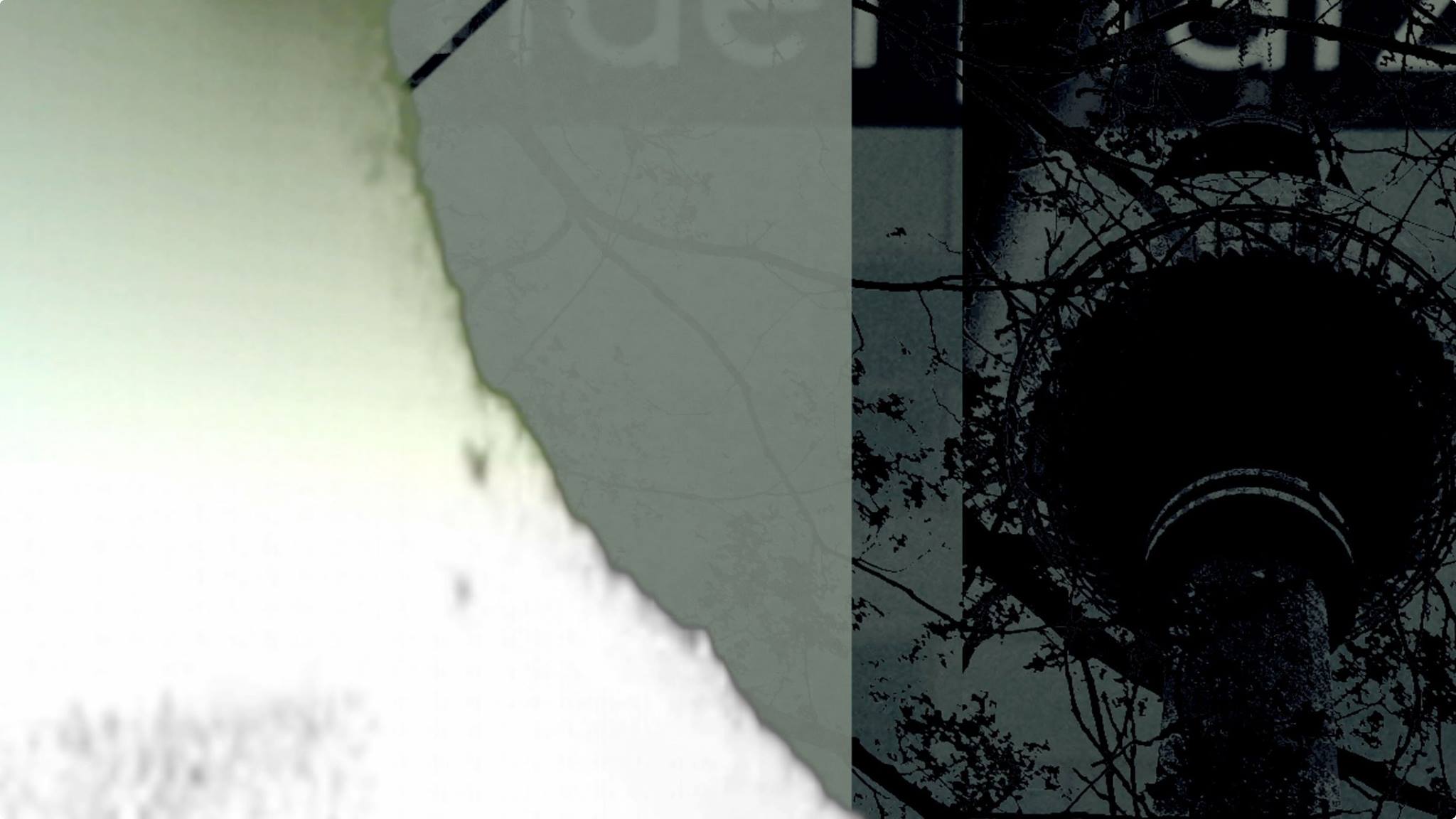 2 Moogulator Gigs at the Playground A/V Berlin – audiovisual art festival –
the events are:
• 11.Aug: Noise Berlin @ Maze (19:00 – 6:00)
• 13.Aug: Maze Club, Berlin (time table tba)
Pics thx Bendeg (of my saturday-set):
IMAGES I TOOK – the performers
THE NERDY STUFF –
festival for audio visual art
with workshops / exhibitions / concerts / parties / installations / concerts
UPDATE:
Live Shots by Karsten, Bendeg, Pavel Mikhaylov – thank you everybody for listening and being there.
Set looked like this (thursday):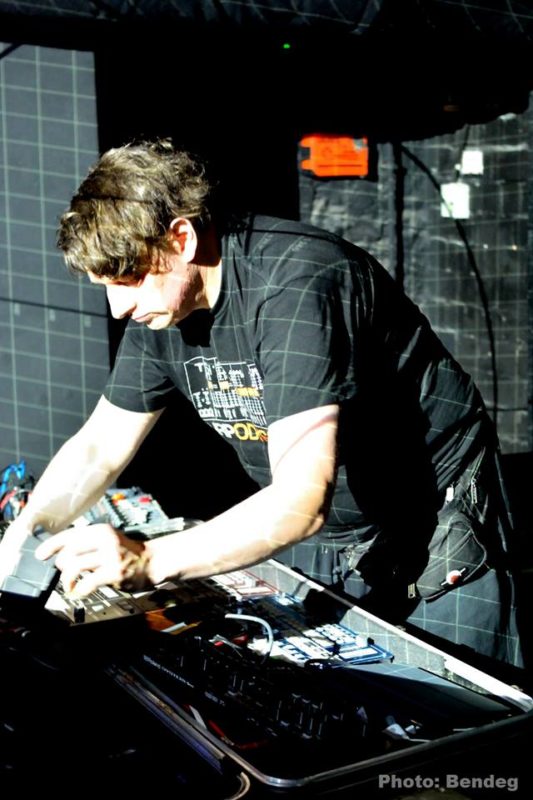 and another one from the sat-set: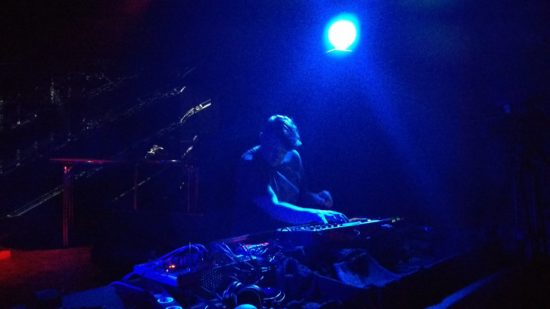 ---
• DETAILS SATURDAY 13.8.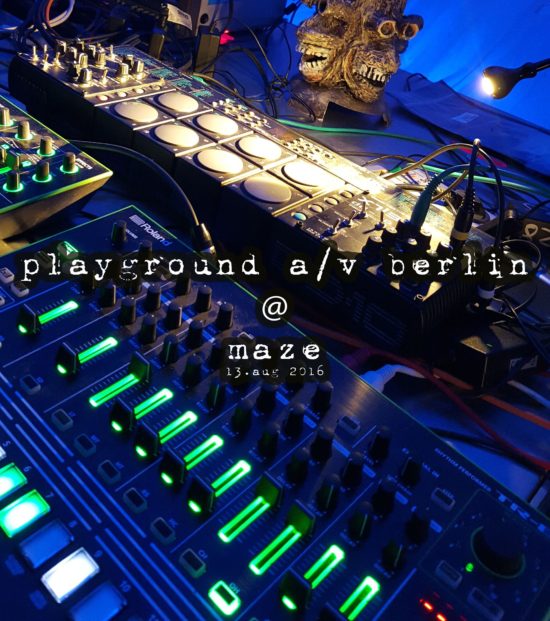 • 13.Aug: Maze Club, Berlin (time table tba)
schedule may change.. (maybe playing a bit earlier) – just be there.
rough and first version of the timetable lsb.TV floor
22 h per martinsen aka mental overdrive aka waveform
23:45 h peter kirn feat gabriela prochazka (light artist)
01:45 h girts feat madara (erica synths) modular + clarinet
02:30 hiT͟Hərˈto͞o ⧺ aiKia
06:15 h till end — bendeg & henriko s sagert
note: synth'n'noise will happen 19-22:00… ;)
muzzikk by
playground av vienna floor:
G.error / Lichtbogen Musik
Oliver Gruen (35 grad / hausgemacht)
Thormann (Playground AV / SunThing)
Marc St. James (Basic Code)
Denis Yashin (Schönbrunner Perlen)
Braim (SunThing / Basic Code)
4youreye ProjectionArt (Playground AV Vienna / Lichtbogen Wien)
Mischa Beton
Danz (untertagetechno, lichtbogensound)
lsb.TV floor
Mijk van Dijk
Moogulator
Ümit Han
KODEK
aeiou/kadaver (Bastl Instruments)
Peter Kirn ( CDM )
Nerk (V-Records / Toktok)
hiT͟Hərˈto͞o ⧺ AiKia ( female:pressure )
Skwerl ( birdkids)
Per Martinsen aka mental overdrive aka waveform
Hippy-ESC
Girts feat Madara (Erica Synths) Modular + Clarinet
Ben Deg
Henriko S. Sagert
modular lounge
co-hosted by Noise.kitchen
featuring
the Bastl Instruments family
Error instruments feat
Paul Tas
Aj Fourier (mdlrcase.com)
Gijs Gieskes
Alex Smith & Twisted-Electrons
Plastiq Wiener aka Goldwiener
Robin Burke aka Robbertunist
Igor Bln aka Textur

____
this is the whole festival:
Playground A/V Berlin – audiovisual art festival
this is the friday show:
AudioVisual Ambient Jam #02 at Neu West Berlin / Playground A/V Berlin
*****************************************
www.noise.berlin
www.neuwestberlin.com
www.lsb.TV
www.liquid-sky-berlin.com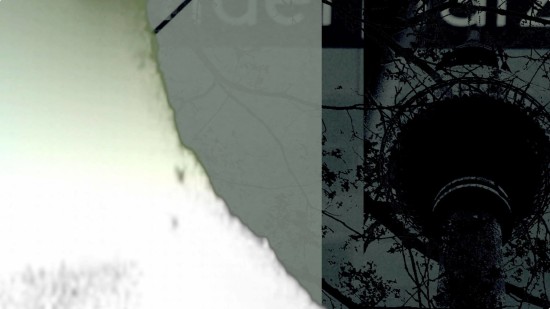 thursday (maze club):
https://www.facebook.com/events/1172005332840306/
friday :(liquid sky berlin, no moogulator on stage but super recommendable):
https://www.facebook.com/events/1056491301060618/
saturday (maze club):
https://www.facebook.com/events/1708470472731344/
__
• DETAILS – THURSDAY 11.8.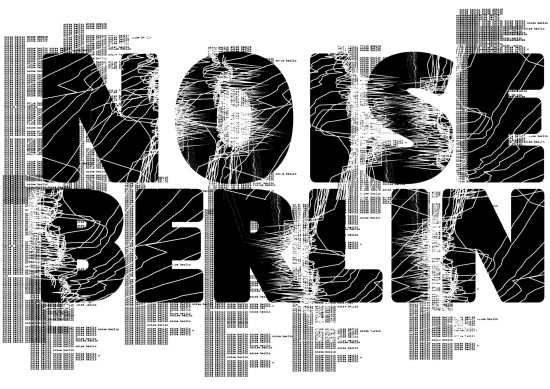 • 11.Aug: Noise Berlin @ Maze Club, Mehringdamm 61 (19:00 – 6:00)
rough shedule / timetable for thursday.
of course this might change again and again
note there will be sessions and workshops 19.-21.00 (free)!
---
tv stage
21 h noise jam 1
22 h CYN:apse / jeff donaldson
22:30 h michael schweiger
23 h noise jam 2
00 h moogulator 
01 h noise jam 3
02 h M-F-X
02:20 h ruja kiss aka noise kiss
02:50 h noise jam 4
04 h azop corp
04:30 h 20 billion eyes
05 h ICD-10
05:30 h ?
06 h ?
(the tv transmission is from 00 – 06 h BUT the other hours will be recorded at transmitted via ALEX Berlin in the next 2 weeks)
---
dancefloor
datis 5 L
henriko s sagert
twin peetz
felix fx
bendeg
sheldon drake
---
modular lounge
opening by sheldon drake
then jam sessions by bastl instruments & error instruments
& erica synths & twisted electrons & friends
---
when we close – well thatz up to you how hard you are able to party! if the crowd is rockin we will go on and on.
---
as mentioned: this time shedule will change again
so beloved artists: feel free to leave comments / suggestions / questions
4youreye / lsb.TV & Liquid sky berlin
present
3 floors of audiovisual madness
live tv transmission via ALEX Berlin
massive videoinstallation by
4youreye
Uli Sigg
Donald Hanson from gifSlap
and other visual artists // muzzikk by
Matt Black (Coldcut / Ninja Jamm)
yapacc
Mijk van Dijk
Moogulator
Ümit Han
KODEK
HRTL
the Bastl Instruments artist family
Erica Synths crew
Twisted-Electrons
Ben Deg
Datis Five-el
Dr Walker / Asbest
dedicated Ninja Jamm floor
modular lounge co-hosted by Noise.kitchen
and Error instruments