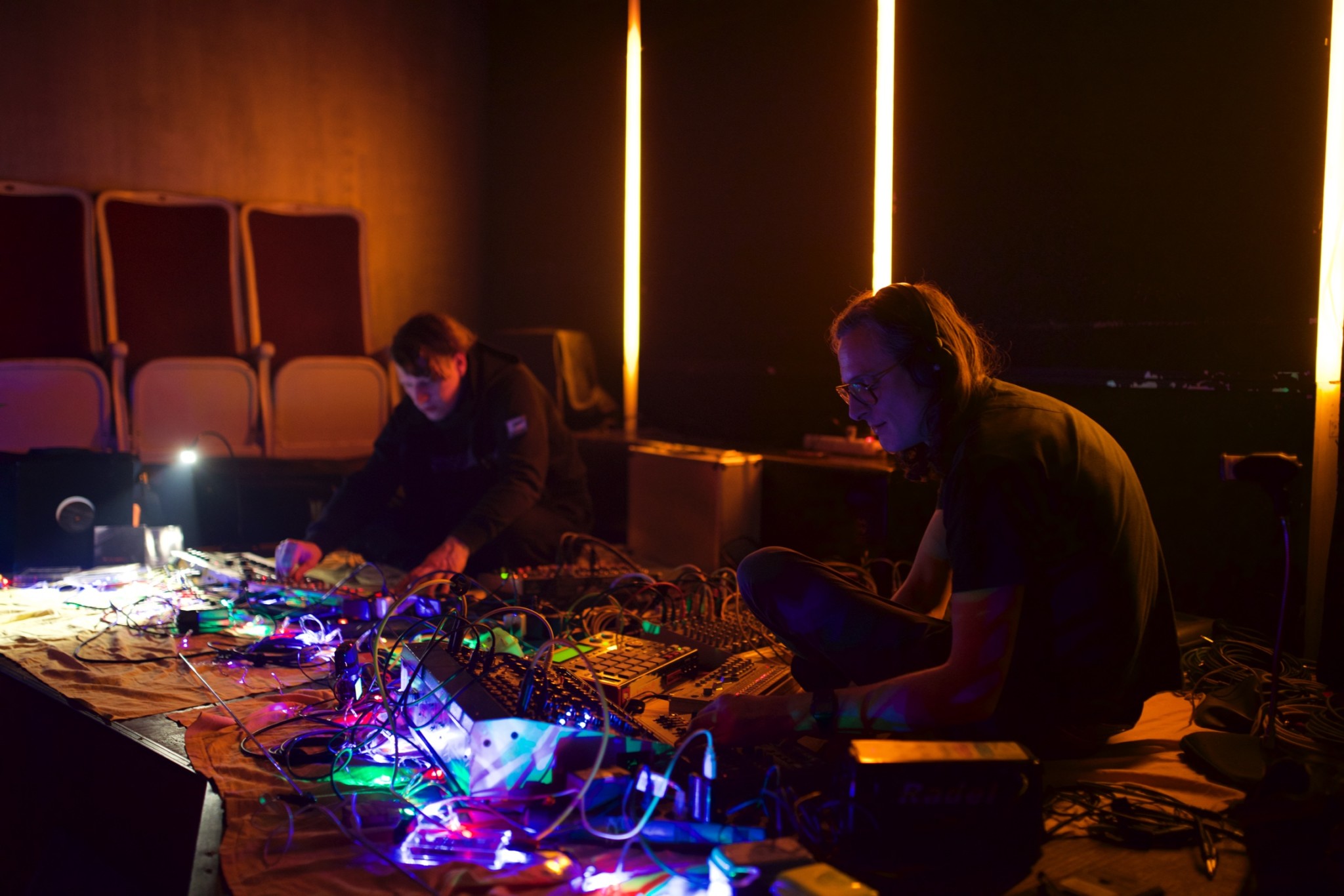 MoogulatoR , On Tour
12.3.15 Berlin, Ground Experiments, Studio 8 – Ron Schneider, David Perlzweig, Moogulator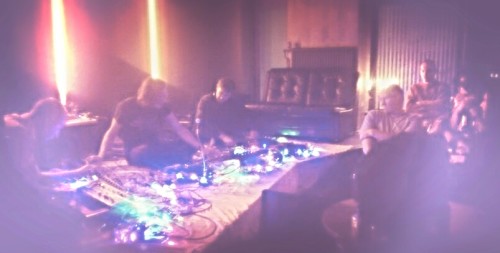 March is calling for a very special round on the ground where three musicians meet for a real time experimental live music improvisation.
(no solo gigs are in here! stop by at Urban Spree next day to do so – we are ALL playing solo stuff there!)
• David Perlzweig (Meisster von Keinen / Zuckerjohnny / In Existase)
https://www.facebook.com/In existase
Pianowork:
http://www.beeah-music.net/artists/triometrik/
Dave's domain has many subs from experimental electronic music, film scores and performance arts. The Studio 8 Bar piano can't wait to finally be part of the soundscapes – or maybe melodic breakbeats – as we don't know what he's gonna do with the baby grand…
• Mic Moogulator (sequencer.de / SynMag- Das Synthesizer-Magazin)
https://www.facebook.com/MoogulatorMusic
Whoever was digging into the german synthesizer scene has undoubtably used the info pool Moogulator provided to the community: His Website sequencer.de is the most comprehensive german synthesizer knowledgebase and Synthesizer Magazin filled the gap when other print mags focussed more onto virtual tools; leaving out the keys and knobs adored by all the hardware geeks. Luckily Moogulator not only knows the tech specs of any synth ever made, he really knows how to use them to create everything on the fly rather than repeating prerecorded patterns.
• Ron Schneider (Raumagent Alpha / Transistors Of Mercy / dRONe)
https://www.facebook.com/raumagentalpha
Being a sound engineer Ron likes building and modifying electronic instruments and toys, a musician to play them, a performance artist to abuse and a DJ to blend and mix all together. Curating Ground Experiments usually to connect two musicians who should share the stage Ron passed the ball to David this time who brought the three of them together the night before all of them play individually at "In Existase.1" at Urban Spree.
#nerd_alert
Images by Tino Nettling – thx!!
Start: 21:30
Loc: Grüntaler Straße 8, Berlin (Wedding)
Images by verstaerker https://www.icloud.com/photostream/de-de/#A15M7GFPGaMtUn