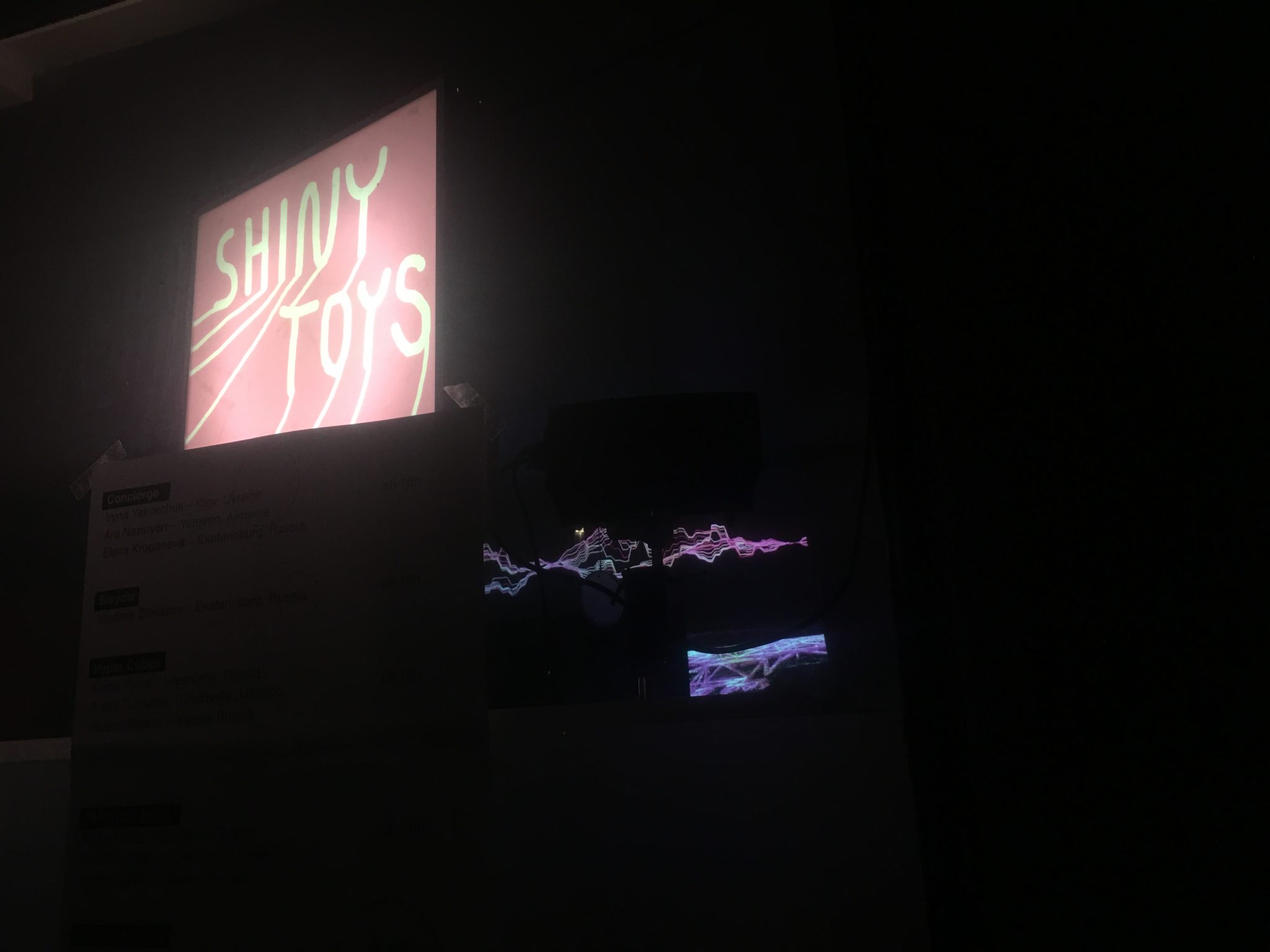 Shinytoys – explore sight & sound
Location kitev, Friedrich-Karl-Straße 4, 46045 Oberhausen
Acts / Time Schedule 18:00 Start
19:00 start – live sets in this order:
Ray Vibration
Nils Quak
Tintin Patrone & Tim Huys
Moogulator (about 22-23:00)
ends: about 0:00 for concerts.
VISUALS: RaumZeitPiraten, Yochee/ 7dex I visuals & stuff
DJs: Tofuland, Einar Zuviel (Skribble Gebibble)
www.shinytoys.eu

when? 18 – 23:00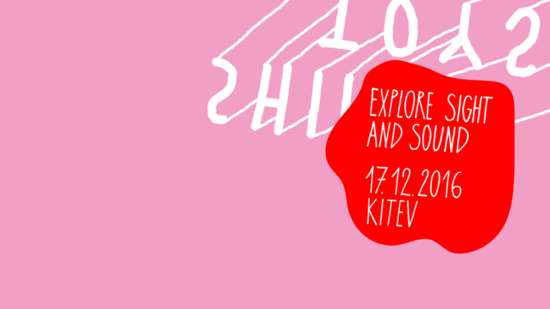 here's some imagery..
_
in the order of show schedule…

 RAY VIBRATION
Ray Vibration entwickelte seit 2007 (bis 2013 unter dem Namen "Kunst und Musik mit dem Tageslichtprojektor") experimentelle audiovisuelle Performances mit Overheadprojektoren, Minimal Robotik und analoger Klangerzeugung. Sie realisierten Ausstellungen, Konzerte und Workshops, u.a. im Rahmen von EMAF Osnabrück, HMKV Dortmund, transmediale Berlin, Skandaloss Festival Schweden, Media Art Flow Festival Almelo, Museum Schloss Moyland, Cuba Kultur Münster, Brückenmusik Köln, Pixxelpoint Festival Slowenien, Monitoring Dokfest Kassel, Trendelenburg Gijón Spanien. http://rayvibration.org/


 NILS QUAK
Der modulare Synthesizer biete eine schier unerschöpfliche Fülle unterschiedlicher Verbindungsmöglichkeiten. Zwischen Gate und Trigger, zwischen 0 und 5 Volt, haben im Mai die Musiker Kai Niggemann und Nils Quak an ihren Instrumenten experimentiert. Das Konzert im Makroscope, dem Shiny Toys-Hauptquartier, wurde aufgenommen und wird nun, pünktlich zum Gastspiel in Oberhausen, auf Ana Ott veröffentlicht. Zur Release Show freuen wir uns auf Nils Quak und sein Eurorack Modular, seinen Ciat Lonbarde Plumbutter und den Native Instruments Reaktor.
 TINTIN PATRONE & TIM HUYS


Es sind Zusammenhänge zwischen Musik, Kunst, Sound und experimenteller Geste, für die sich TinTin Patrone und Tim D. Huys interessieren. Ein Fokus liegt hierbei auf visuellen Elementen der Musik, untersucht werden Spannungen zwischen konzeptionellen Ideen und physischer Existenz. TinTin Patrone und Tim Huys sind als Duo weltweit für ihre bizarr humoristischen Soundperformances am peinlichen Ende des Tunnels bekannt.

 MOOGULATOR
Synthesizerspezialist Moogulator performt mit faszinierenden Sounds und Beats. Mit seinen blinkenden elektronischen Instrumenten wird er jeden Auftritt anders gestalten und alles wirklich live erzeugen, dabei werden also viele Elemente neu und passend für den Ort des Geschehens erzeugt. Dabei sieht man flinke Hände und einen Kerl, als ob tausende Nano-Roboter in ihm arbeiteten. Bleep! Pling! Britzel! Tollkühne Menschen an den britzelnden Kisten – wie Gerd Fröbe.https://moogulator.com

moogulator – pic by Manuel Monroe

Moogulator (c) Manuel Monroe for pic

Moogulator (c) Manuel Monroe for pic

_

Außerdem //////////////////////////////////////////////////////////
SHINY TOYS 2016 – "Minutenbilder" Ausstellung
und SHINY TOYS Festival 2016

Shiny Toys 2016 wird durch die Zusammenarbeit mit dem Ringlokschuppen Ruhr und dem Zentrum für Kunst und Technik Makroscope e.V. realisiert. In Kooperation mit dem Kassetten- und Vinyllabel Ana Ott und kitev – Kultur im Turm e.V.

Gefördert durch das Ministerium für Familie, Kinder, Jugend, Kultur und Sport des Landes Nordrhein-Westfalen und den Kulturbetrieb Mülheim an der Ruhr. Das Projekt "analog/digital" wird zusätzlich gefördert durch das NRW Kultursekretariat Wuppertal.
• FB Event Link
• Shiny Toys Web.