MoogulatoR , On Tour , Projects
20. & 21.4.17 Berlin, Maze Club – Gig & Live Jam with Moogulator during SUPERBOOTH 17
2 Events with Moogulator @ Maze Club, 23:00 – Mehringdamm 61, Berlin
UPDATE -pic by Jens Rosenfeld from THU gig: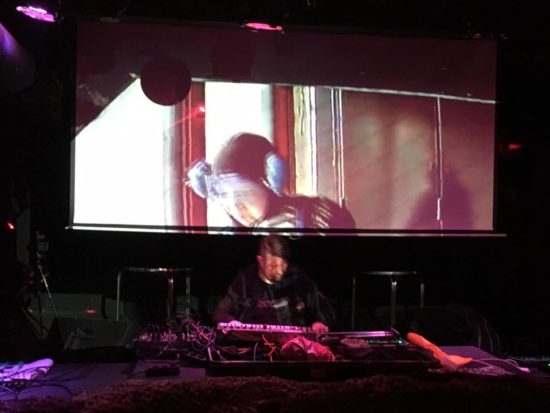 Maze Pics by Bendeg:
20.4. Noise Berlin @ Maze Club, Moogulator will be playing early. Full live set today.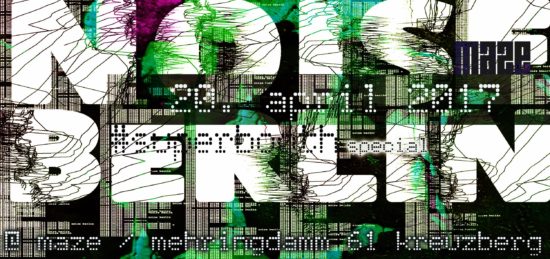 a cooperation of #superbooth / lsb.TV / ALEX Berlin / Maze Kreuzberg &Liquid sky berlin:
Uli Sigg (Liquid Sky Berlin / lsb.TV)
Pixcompressor / Johannes Hns Menneweger / Lichttapete Lichtkunstkollektiv
Twisted-Electrons
the Bastl Instruments family
Erica Synths – abstract drumming & shaping the noise
Error instruments / Paul Tas
hands on Dreadbox workshop – in a club context
teenage engineering
Azop Azopcorp / AzopCorp.
Maleficat
STFU Strasbourg
Sarah Bernett
10Cars / Carsten Thorwald
Mijk van Dijk
Moogulator – early! full live set.
yapacc
Air Liquide (Band)
Omsk Information
Ruja Kiss
KODEK
Ben Deg
Steve Baltes
icd-10 / Guido Braun
AJ Fourier / mdlrcase.com
Robin Burke / Robbertunist
Mark Berman
Videopunks (The Basement Labs) – NYC / Mike Mazzotta
Dr. Noise M
Patrick Peetz
Datis Five-el
Henriko S. Sagert
Dr Walker / Asbest
and many many more
www.superbooth.com
www.maze.berlin
www.alex-berlin.de
www.liquid-sky-berlin.com
www.liquidsky.berlin
21.4. Second Event – same Location – Maze Club,
with Jam. (no full live set) 
this is a Jam, not a full Moogulator live set. but with wonderful artists:
find recent updates & full line up at the official FB link.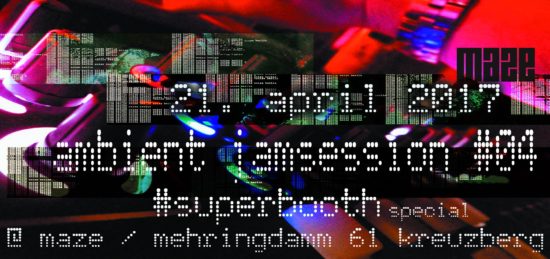 lineup so far:
Liquid sky berlin
/
ALEX Berlin
/
Maze
&
lsb.TV
present
ambient jam #04
audiovisual jamsession
& tv + radio broadcast in front of audience
during
superbooth 2017
on 3 floors

at Maze – Mehringdamm 61, Berlin Kreuzberg – 22:00
Matt Black
tbc
B. Ashra
Michael Menze
10cars
daniel katzenstab
Ümit Han
Ben Deg

Alex Smith from Twisted-Electrons
Bastl Instruments
Erica Synths
Steve Baltes
Stefan Gubatz
Moogulator
colectivo triangular / Stefan Heinrichs
Bob Humid
Volker Düspohl
Paul Tas from Error instruments
aj fourier from mdlrcase.com
Jens Heinzel
Robbertunist / Robin Burke
twin peetz / Patrick Peetz
Henriko S. Sagert
Datis Five-el
Dr Walker / Asbest

any many many more t.b.a.
__
– 20-22.4.2017 additional Moogulator Concert in Berlin, Maze Club, Mehringdamm 61, Berlin, 23:00
21.4. Maze Club, Kreuzberg, Part of Ambient Jam
22.4. Superbooth SAT 14:30 the Sea stage (outside) <– pics are here..
22.4 near "Universal" close to Stralauer Alle – another longer / different set – check out "in Existase".