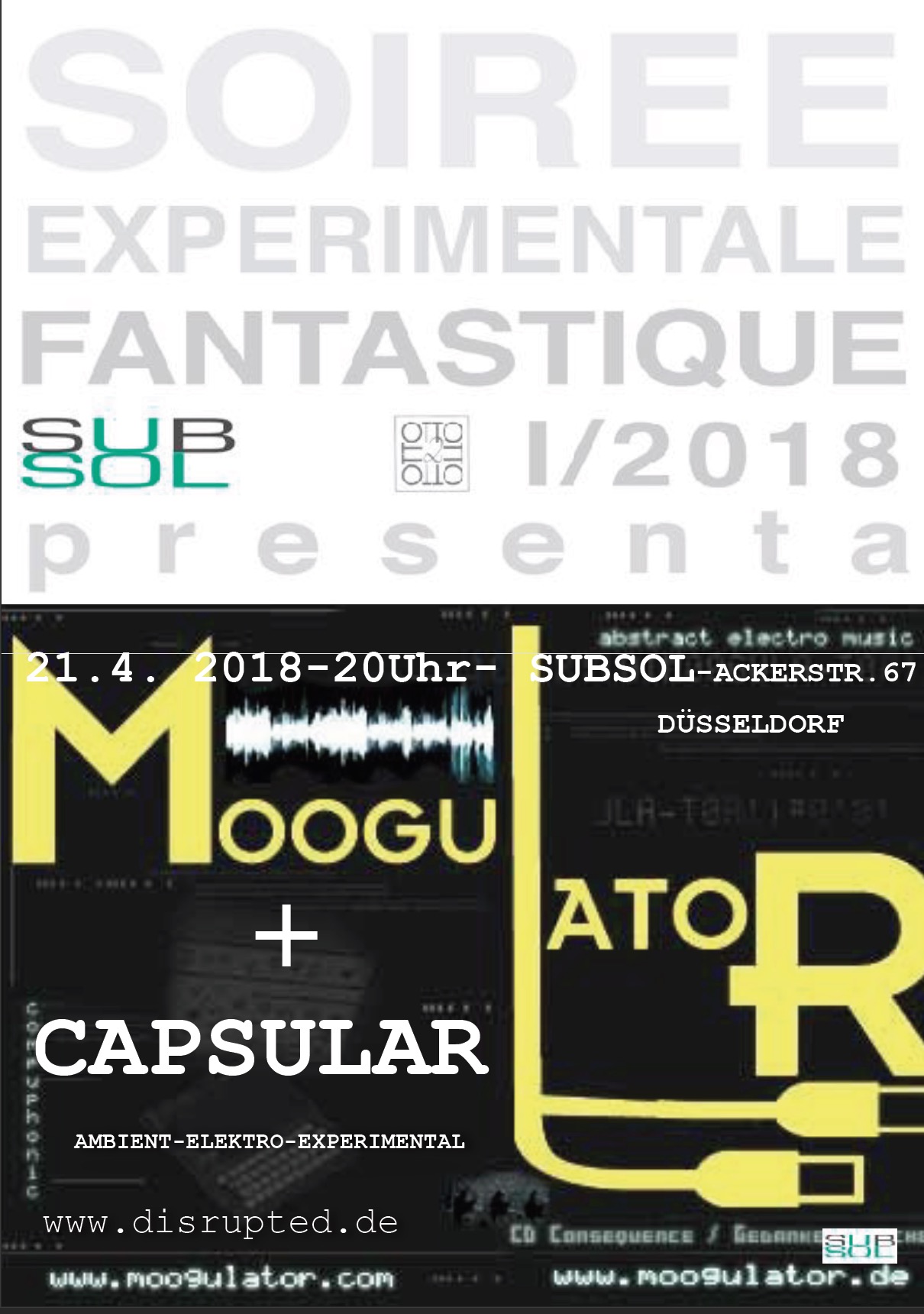 MoogulatoR , On Tour
21.4.2018 Düsseldorf, Subsol – Capsular & Moogulator Live
Live 
im Subsol, Ackerstraße 67, Düsseldorf
ein kleiner familiärer Ort, nicht die typische Location für Konzerte beliebiger Größe.
Einfahrt für Nr 67 finden, Keller ist links – blau.
Einlass 20:00
Start    21:00
– Pünktlich..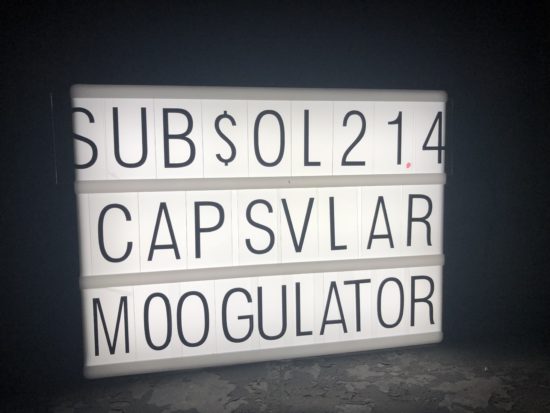 FB Event
Bandsintown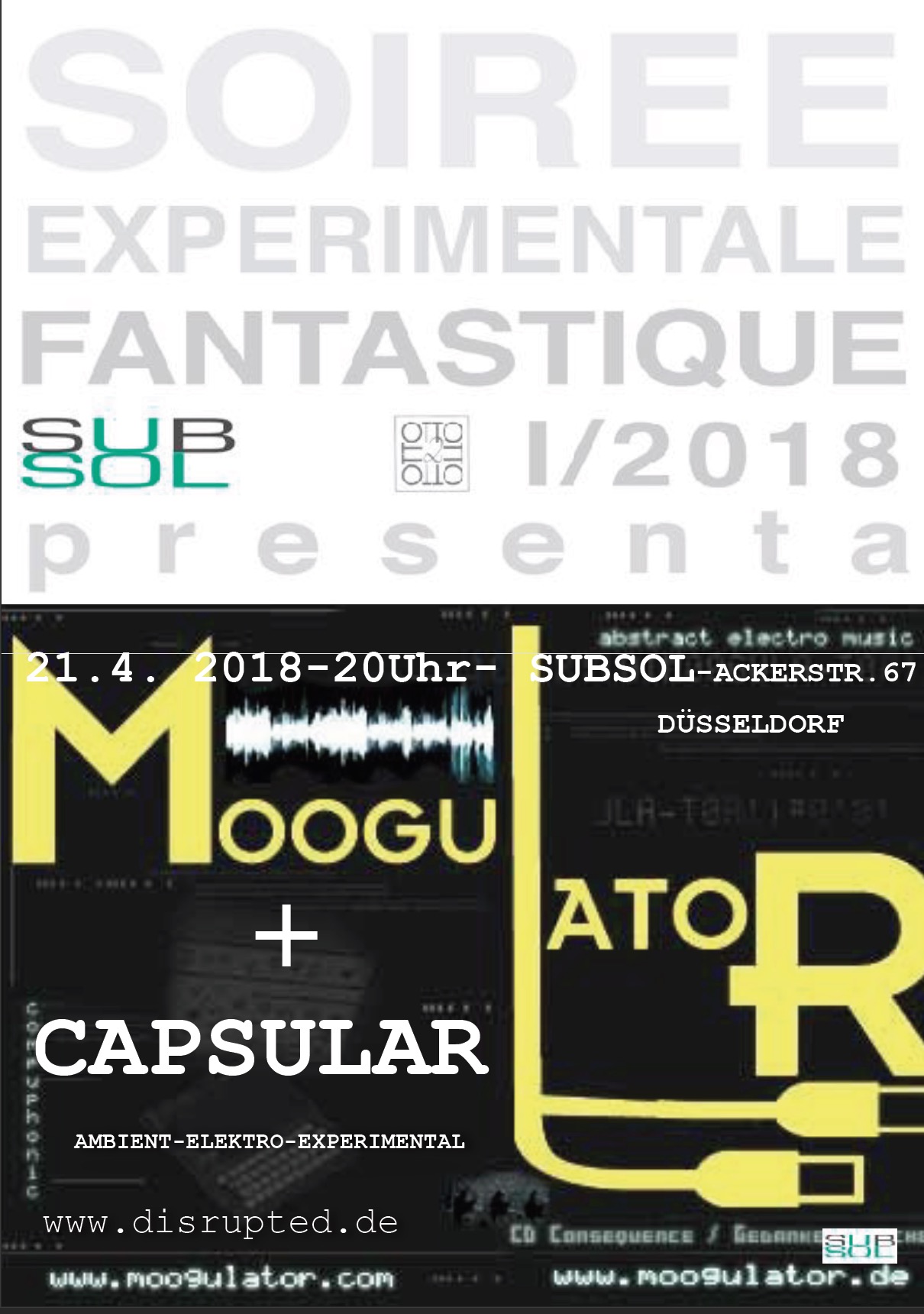 CAPSULAR
Capsular is a project founded in 2010 by Mirko Hentrich, who is also active in electronic music scene with Spherical Disrupted etc. Capsular produces quiet, loud, but always dark and menacing soundscapes by using field recordings and cascaded effects. Live this soundscapes are accompanied by adequate mono movies.
Capsular had several live appearances including Wave-Gotik-Treffen, Elektroanschlag and Schlagstrom Festival.
Discography:
Magnetar (MP3, Krater Recordings, KR00-003, 2010)
Derail (CD-R, Krater Recordings, KR05-003, 2014)
Exhibition (CD-R, Krater Recordings, KR05-006, 201
Website Capsular: www.disrupted.de/caps/
Facebook: www.facebook.com/capsular
Label Krater Recordings (incl. download release): http://www.disrupted.de/krat/
Moogulator: since you are you, you may now how it sounds?