Images / Videos (Current to 2010 can be found here)..
Bit distorted (loud PA), Live @ Netaudio Festival 2009, Berlin @ Maria
same place, not distorted, different song.. (still Berlin, Netaudio Festival)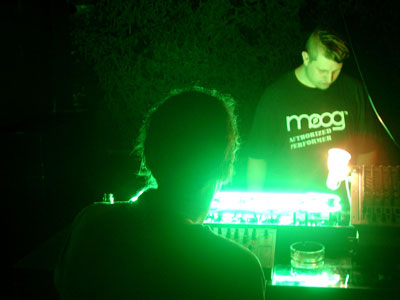 at "electro innunk" live jam, köln, germany: moogulator, 2004 club tour, camouflage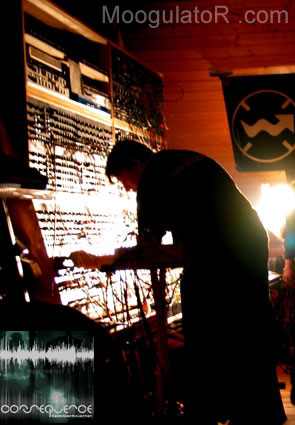 moogulator / consequence at Elektro Kartell session
Marl 2/2010, completely new track I did on stage, not yet recorded but there will be a studio version of it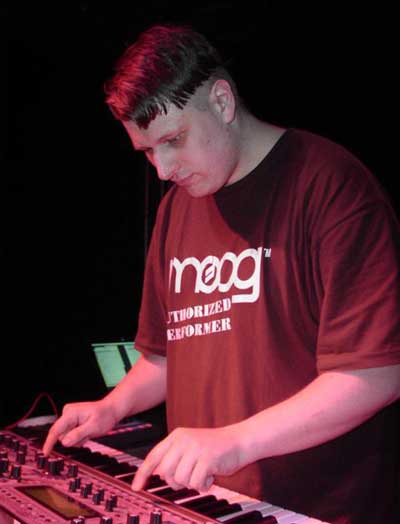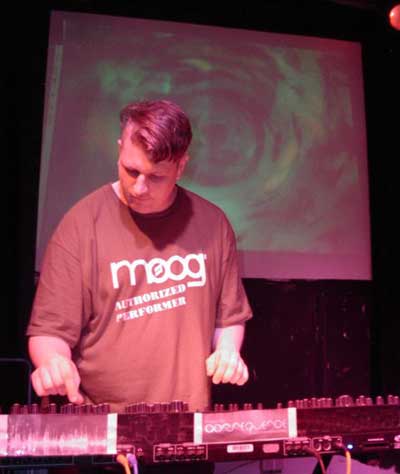 moogulator live in bonn early 2000's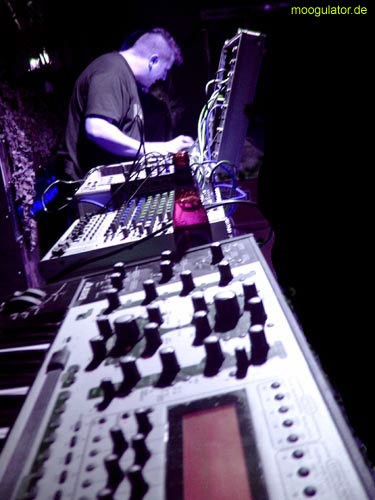 camouflage session / cologne moogulator early 2000's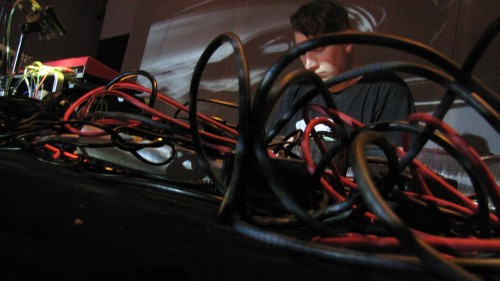 Berlin 2009, Netaudio Festival
about 2000 live in the Frankfurt aera, Gedankenrauschen CD – more ambient/chill set
Find lots of Videos on Youtube
Berlin 2009
Berlin 2009, Blurred Faces (Bad Quality / LoFi)
Electronic Attack 2009, little live performance ("reinventing" programming mind patterns on stage)
Little 'Soundcheck in Jena, Summer 2008
458nm Movie – Trailer + downloadable movie are up
– Soundtrack 2006 by dada-inn aka moogulator with boombaum + nille allstar
and the film team (jan bitzer, ilja brunck and tom weber)
download 458nm here available on DVD also at amazon.de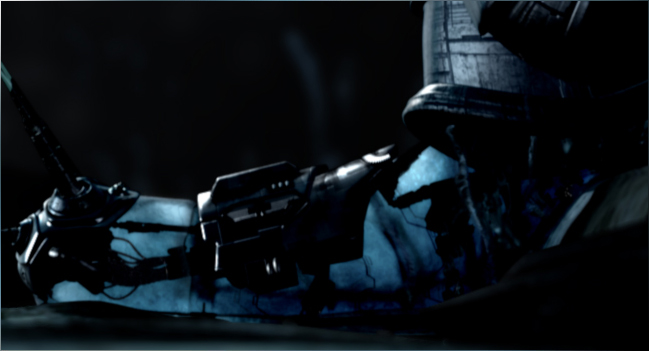 more Film demo: https://www.youtube.com/results?search_query=458nm
info: 458nm – looks like we won ars electronica + siggraph + more awards. and something that is simple and no awards for reasons, 'tho' – just a track of dAdA-iNN, so back to Moogulator Solo.
Moogulator Live.. 10 seconds the early days with new tracks 2002 – find tracks on first album under "moogulator" name  –  "the anatomist project"..
Moogulator 22.6.2002 @ Kunsthalle Köln (with fm einheit, air liquide, arno steffen, michael rother), 10 Seconds, no more.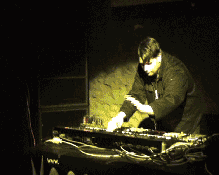 Moogulator @ Experimentalelektronik, Frankfurt, 16.3.2005 – Tanzhaus-West
Consequence transition to Moogulator in one Video with GedankenRauschen CD album CI gfx: The Track is "out of line" – from 2000, never released..
Jamming / Improvising as dAdA-iNN – Nille Allstar and Moogulator, 2008, open to all, Domforum, Köln / Cologne
dAdA-iNN in Cologne, AbstrakTanzBar Event 2005 feat bOOmbaum & Moogulator (LoFi Video)
SOME DIFFERENT STUFF..
Experimental jam on modular meeting (2008) – wasn't aware some1 filming it.. just on one EMS and G2 later. 2 Parts (2nd one with Pattysplanet)
Little Jam with Undergrind (piano), Pattysplanet (electronics, sax, WX controller), S.Arnold (Mad Scientist Drummer), K.Becker (DIY Cello, K.OFF) – they are now called Trio Metrik so I am guest this time and any time I am in Berlin,…
Moogulator Videos @ Youtube (Music Channel)..

moogulator flyer (click to enlarge)
-> more / mehr:  (20XX to 2010)..